Prepping for the Oliver Wyman Online Test? Here's What You Should Know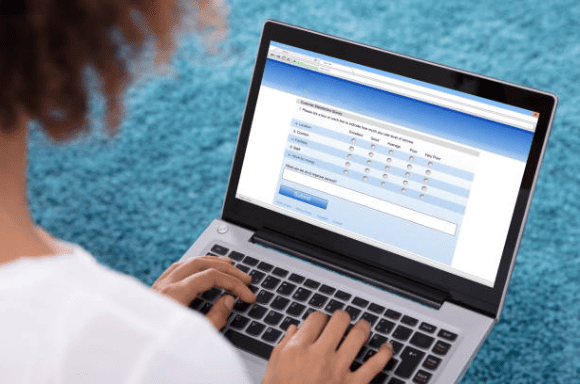 If you've applied to Oliver Wyman, you might have received an email asking you to log in and take an online psychometric test.
Online assessments of skills and personal characteristics are becoming much more common in the recruiting processes of management consulting companies as they aim to reach a broader and more diverse group of candidates and assess them as efficiently as possible.
Should you be worried?
An online test that makes or breaks your chances to land a job with a company before you even meet their consultants for an in-person interview can be stress-inducing.
But we've got the scoop on what's on the psychometric test, how you should prepare, and strategies that will help you pass.  
Let's get started!
What is the Oliver Wyman Psychometric Test?
The Oliver Wyman online psychometric test was created in conjunction with Koru, a company that specializes in creating predictive assessments that identify applicants who fit well with the hiring firm.
Koru says that they develop a company's "predictive hiring fingerprint" by creating a data-informed picture of the successful candidate for the firm and particular jobs within the firm. 
Koru's website doesn't talk about how it creates this predictive hiring fingerprint, but the Oliver Wyman psychometric test shares similarities with BCG's Pymetric test. 
The BCG-Pymetrics approach is to identify the psychometric characteristics of successful BCG consultants and compare the results of candidates' psychometric tests to those.
In all likelihood, the Koru test follows a similar approach.
Koru also states that the implementation of its assessment increases the diversity of candidates hired.
Koru's test assesses behavioral or fit questions, so there are no right or wrong answers like there might be in an analytical assessment.
For example, you might be presented with 3 characteristics and asked you to pick which of the characteristics is most like you, and which is least like you. 
For instance:
It's important to me to solve any problem I'm presented with regardless of the circumstances.

I can be counted on to come up with the most creative solutions on my team. 

I prefer to work on challenging tasks.
What Does the Oliver Wyman Online Test Assess?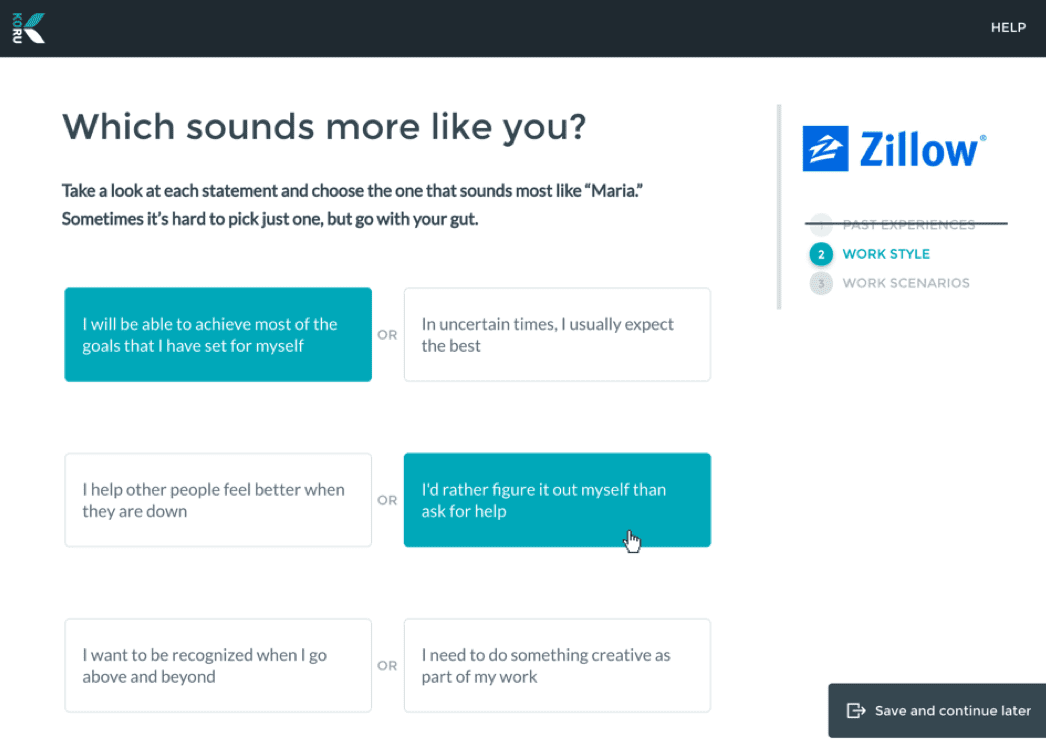 Behavioral or fit interview questions are an important part of every consulting firm's interview process. 
While every management consulting firm's culture is unique, in general, successful management consultants need to possess leadership capabilities, be able to work well on teams, be able to communicate effectively, and enjoy solving difficult problems. 
See our article on Behavioral Interviews for more information on the soft skills that management consulting firms look for.
The Koru online psychometric test lets Oliver Wyman recruiters get an early look at the behavioral traits they feel are most important before they commit to bringing applicants in for an interview.
This helps the company to recruit broadly but narrow quickly to the best potential candidates.
What Does the Oliver Wyman Psychometric Test Look Like?
The Oliver Wyman online test has 4 sections and applicants have 20 minutes to complete it. 
Section 1 
Applicants are asked to answer 14 workstyle questions like the example above. For each question, they select 1 trait which is most like them out of 3 traits listed, and 1 which is least like them. 
Section 2 
Applicants are asked about their prior work experience. They select 5 strengths or characteristics that they displayed in these jobs.
Section 3 
Applicants are asked about their extracurricular activities. They select 5 strengths or characteristics that they displayed in these activities.
Section 4 
Again, applicants are asked to answer 14 workstyle questions similar to the example in section 1. 
Candidates are allowed to go back and forth between their answers if they change their minds.
Note: This Test Is Not the Same as the Oliver Wyman Numerical Test
The numerical assessment tests analytic skills. It covers consulting math questions such as market share calculations, margin analysis, or breakeven analysis. 
If you successfully complete the psychometric test, you could be asked to take the Oliver Wyman numerical test later in the recruiting process.
To find out more about assessments of analytical or quantitative skills, see our article on case interview math.
Preparation: Know the 7 Skills Assessed on  the Psychometric Test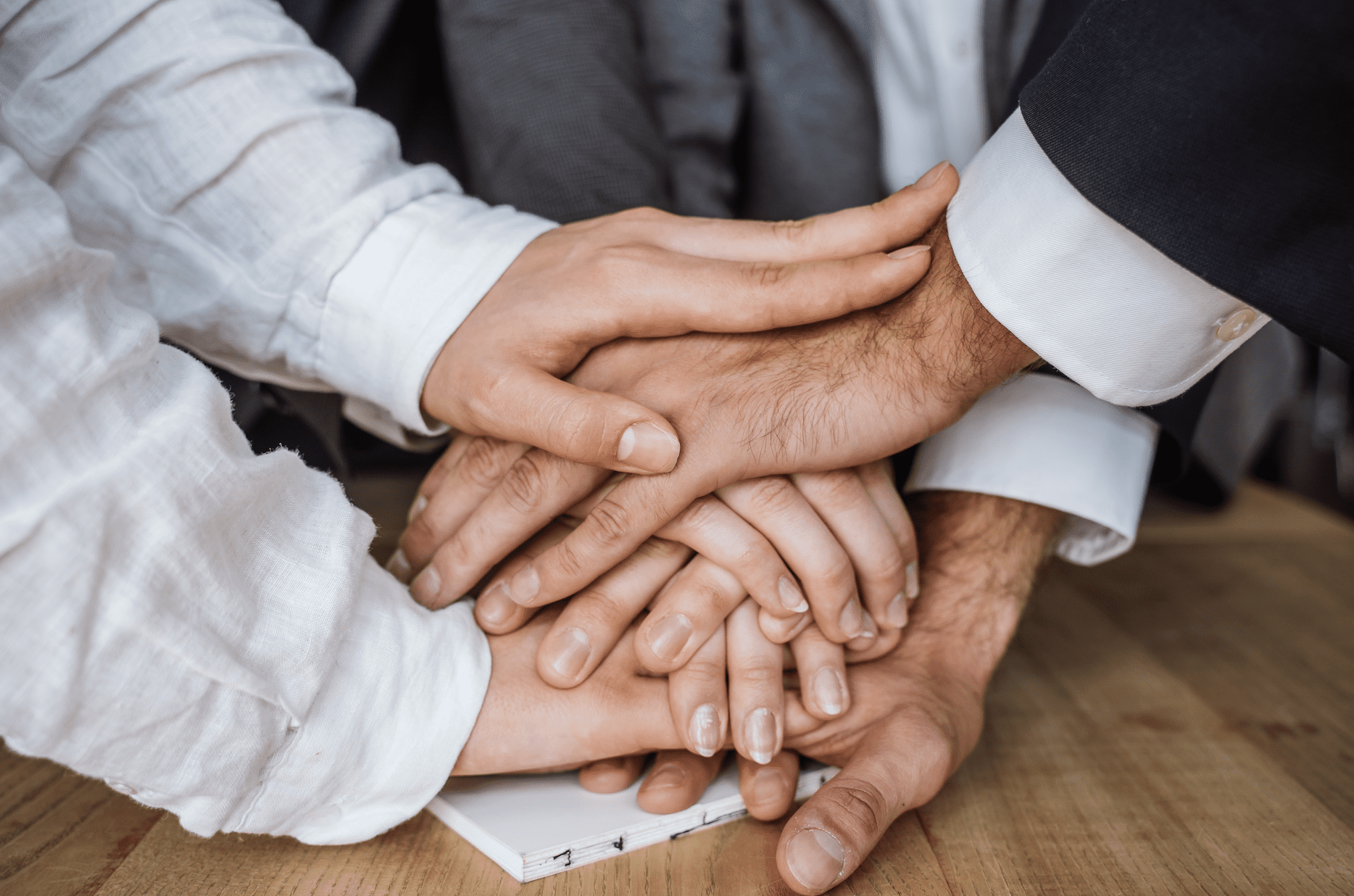 The most important thing to do in preparation for taking the Oliver Wyman psychometric test is to understand the traits the test assesses. 
Teamwork

– Can you collaborate effectively with teammates? Problem-solve across aspects of the case that your teammates are responsible for as well as your own?

Impact

– Are you results-driven? Can you keep the client's big-picture goals in mind as you work to solve specific issues?

Grit

– Will you stick with a difficult problem until it's resolved? Are you comfortable with tackling ambiguous problems?

Curiosity

– Are you interested and invested enough in solving the problem to keep going until you find a solution? Do you look beyond obvious solutions?

Rigor

– Do you have a sound thinking process and check your work? Do you just complete the basic work required of you and pass your part of a project along?

Ownership

– Do you take responsibility for your work and take initiative when something needs to be done?

Polish

– Are you an effective communicator? Would a partner feel comfortable putting you in front of their client?
These traits are linked to Oliver Wyman's corporate values and to the characteristics of good consultants.
To find out more about Oliver Wyman's corporate values, see this page. 
When choosing characteristics that are most like you on the assessment, ensure that you choose answers that reflect the characteristics listed above. 
This will sometimes be difficult as you may be asked to choose between two or three characteristics, all of which you demonstrate to some extent. 
Here are a couple of tips that will help you pass:
Don't try so hard to look like a leader that you choose answers which make you sound like you won't work well with others (thus you score lower points on "team work")

Don't choose answers that indicate you will solve tasks you've been assigned at the expense of overall client objectives (thus you score lower points on "results")

Don't be so self-deprecating that it doesn't sound like you have leadership skills.
Which Oliver Wyman Offices Are Using the Psychometric Test?
So far, we have only heard of Oliver Wyman's European offices using the psychometric assessment.
As we find out about other offices using the assessment, we'll update this information here.
What Test Taking Strategies Will Help You Pass the Oliver Wyman Online Test
The most important preparation you can do for the test is to understand what traits are being assessed and what Oliver Wyman is looking for in consulting candidates – and you've done that simply by reading this article!
Read through the potential answers and eliminate any which don't sound like the behavior of consultants or which go against the traits outlined above.
Make sure you pay attention to the time you take to complete the assessment – don't overthink your answers or the recruiters will think that you're trying to game the test. While your test is not officially timed, the data is available to recruiters who will review your results. 
Make sure you complete the test before the deadline provided in the letter from the Oliver Wyman recruiter.
You can find out more about Koru's assessments by checking out their videos and blog here.
After reading this article, you should have a good sense for what the Oliver Wyman psychometric test is assessing, what it looks like, and how you should think about your answers.
If you have more questions about the Oliver Wyman online psychometric test, leave them in the comments below. One of My Consulting Offer's case coaches will answer them.
Other people preparing for the Oliver Wyman online test have found the following pages helpful:
Learn More About the Oliver Wyman Psychometric test
My Consulting Offer has helped over 400 people get jobs in consulting including at Oliver Wyman.
For example, here is how Shannon passed all her assessments and case interviews before signing her Oliver Wyman offer.
We want you to be successful with your consulting interviews too.
Schedule a free call with a member of our team. We'll show you how to pass the Oliver Wyman Pymetrics test.