Deloitte Public Sector Case Interview: What To Expect & How to Pass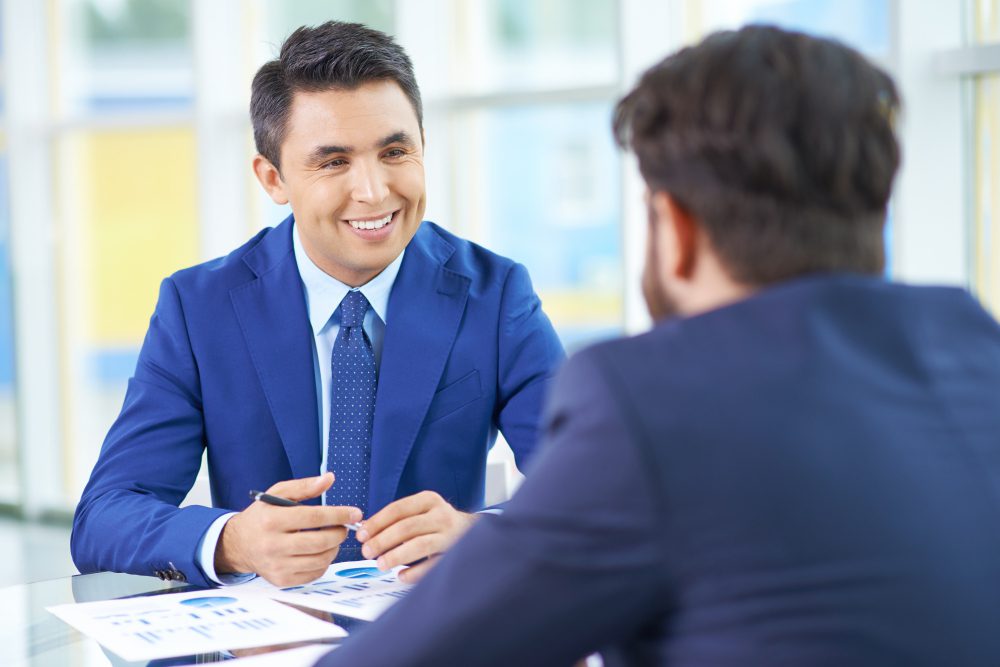 Are you interested in helping the U.S. government and public sector work more effectively? Want to create impact by focusing on big problems facing the public sector?
If so, the Deloitte Government & Public Services practice might be the place to start your career. 
In this article, we'll discuss:
What type of work does Deloitte Federal Government and, more broadly, the Deloitte Government & Public Services practice do?
What skills does the Deloitte Government & Public Services team look for?
What does the Deloitte Government & Public Services case interview process look like?
What do the Deloitte Government & Public Services behavioral interviews look like?
Tips for passing the Deloitte Government & Public Services interview.
Let's get started!
Brief History of Deloitte and What the Company Does
Deloitte Touche Tohmatsu Limited, commonly referred to as Deloitte, is a multinational professional services network. The firm was founded by William Welch Deloitte in London, England in 1845 and expanded into the United States in 1890. Today, Deloitte continues to be headquartered in London but has offices that span over 150 countries and territories around the world.
Deloitte employs 345,000 professionals providing audit and assurance, tax and legal, consulting, financial advisory, and risk advisory services to nearly 90% of the Fortune Global 500 and thousands of private companies. Despite the continuously challenging global environment brought on by the pandemic, Deloitte's 2021 revenues grew by 5.5% to reach $50.2 billion – making it the largest of the Big Four accounting and consulting firms by revenue.    
[EXCLUSIVE FREE TRAINING]
Nail the case & fit interview with strategies from former MBB Interviewers that have helped 89.6% of our clients pass the case interview.
What Types of Work Does Deloitte Government & Public Services Group Do?
Deloitte Government & Public Services (GPS) helps U.S. government leaders shape how they engage with their communities, nonprofits, and institutions. It was the company's fastest-growing practice in 2021. (GPS works only with the U.S. government, but similar practices exist in other countries such as the Government & Infrastructure group in the U.K.)
Deloitte's Government & Public Sector practice covers public sector clients in various American government agencies, including:
Civil Government
State, Local, and Higher Education
Departments of Defense, Security and Justice
Federal Health
The GPS practice focuses on technology-oriented solutions for government agencies and higher education clients, including cyber risk, cloud technologies, artificial intelligence, data science, and software engineering.    
On one hand, there are similarities between Deloitte's Government & Public Service practice and its Commercial Consulting practice. Their market offerings are similar. Also, project resourcing for GPS and Commercial Consulting is from a shared pool of entry-level analysts and consultants in the Cross Consulting Group. Typically, Deloitte consultants align to a specific offering when they make senior consultant.
On the other hand, the GPS and Commercial Consulting practices also have some key differences. The GPS practice typically requires consultants staffed on the projects to be American citizens and to obtain a security clearance (which can be a long process). GPS engagements are also typically longer than the Commercial Consulting practice. They span anywhere between 6 months to a couple of years. However, given the length of the contracts, GPS practitioners often bill fewer hours and have less travel. This often leads to a better work-life balance for GPS consultants.
What Skills Does Deloitte Government & Public Services Look for?
Similar to other management consulting firms and Deloitte's Commercial Consulting practice, Deloitte's GPS practice also looks for people who are able to demonstrate a mix of competencies such as problem-solving, creative thinking, and strong communication skills to help design and implement solutions for their clients. As Deloitte's GPS practice also focuses on technology-oriented solutions, they also look for people with technical skills to provide a variety of expertise to their clients, which includes:
Artificial Intelligence – applies AI and machine learning techniques to accelerate and improve decision-making.    
They look for people who are:
familiar with a variety of analytics and data tools,
at ease with new technologies, algorithms, and technology concepts,
experienced with AI solutions and technologies, and
conversant in AI languages and programming.
Cloud  –  builds cloud solutions that transform data into actionable intelligence.
Deloitte looks for people who:
enjoy troubleshooting tough problems and finding ways to simplify processes through the cloud,
thrive in a highly collaborative, diverse team environment,
want to build innovative solutions with experimentation and learning, and
know how to leverage cloud capacities for government agencies and public institutions.
Cyber – combats the growing challenges of cyber threats.
Here, they look for people:
with an interest in designing solutions that address technology risk challenges,
who want to put their technology experience to work combatting critical security threats, and
who have practical project or work experience in the areas of IT infrastructure, systems architecture, and security safeguards.
Data Science –  gather and analyze large sets of structured and unstructured data to help clients make smart decisions by applying statistics, AI, analytics, machine learning, and other tools and techniques.     
People who thrive have:
strong critical thinking skills and passion for exploring deep into data,
practical project or work experience managing data sets and providing insights derived from the data, and
interest in expanding their repertoire and know-how of AI and machine learning models, COTS tools, programming and query languages, and visualization technologies.
Salesforce – implements the Salesforce platform.
They are looking for people who can:
help tackle hard problems with smart engineering and creativity,
creatively use technology to help enhance digital customer and employee experiences, and
help their clients use Salesforce in innovative ways.
Software Engineering – designs, develops, and implements large-scale software applications and integrated systems including application architecture design and optimization, application modernization, business process management, and solution integration, custom application design and development, and large-scale technology delivery program efforts.
Deloitte looks for people who  are:
energized by solving business challenges through the design and development of tech solutions and have a solid understanding of the software development lifecycle,
passionate problem-solvers with an innate curiosity about technology, and
experienced in coding and application design and development and can speak the language of both technology and business.
More details are available on the Deloitte Government & Public Sector Careers page.
The Deloitte Federal Government and Government & Public Services Interview Process
Deloitte typically has a recruiter round of interviews followed by two consultant rounds. Broadly, each interview runs for an hour and has a behavioral section and a case interview. The breakdown of each round is:
Screening Round – Recruiter interview
Some candidates have a phone interview with the recruiter before proceeding to the next round. This round often covers some behavioral questions or technical questions for the recruiter to gauge the candidate's fit for the role.
Round #1 – Behavioral Interview
The first round of interviews is often a phone interview with a senior consultant or principal and primarily covers behavioral / culture fit questions.
Round #2 – Technical / Case Study Interview
Second round interviews are often with principals or partners. They cover behavioral questions, cases, and a technical interview. Case study questions usually reflect the role you are applying for. For example, if you are applying for a GPS Strategy and Analytics position, you may expect the case to be about strategy and analytics for a government agency. Alternatively, if you're applying for human capital analyst role, you may receive a question about implementing solutions based on employee feedback but will not have quantitative questions.
Key note! The interview processes differ by role and office location. Some offices have behavioral and case study interviews in both rounds 1 and 2. In addition, a technical role will include more technical interview rounds while the consulting roles will be more focused on case study interviews. Ask your recruiter for more details about your interviews.
See our articles on Recruiter Interviews, Case Interviews, and Behavioral Interviews for more information on how to prepare for these different types of interviews.
The Deloitte Government & Public Services Case Interview
Deloitte's GPS case interviews are often the second part that follows the behavioral section. The interviewer usually leaves about 30 minutes for this section. Similar to case interviews at BCG and Bain, Deloitte GPS case interviews are interviewee-led, where the interviewee is expected to walk the interviewer through their thought process in getting to a recommendation.
If you're new to case interviews, our Guide to Case Interviews Prep will help you understand what case interviews are and the 4-step approach to answering them. These 4 steps include:
The opening – This is an important step to make sure you understand and are clear on the client's problem.
The structure – This is where you think through the factors relevant to the problem and organize them so that you address them in a logical manner. You may use an issue tree to organize the factors at this stage.
The analysis – This is where you gather relevant data to identify the factors most relevant to the client's problem and develop recommendations.
The conclusion – In this step, you present your recommendation to the "client" (the interviewer) in a well-structured and persuasive manner.
In addition to our guide, Deloitte also offers a Case Interview Prep tool where you can find case examples that match the role you're applying for and your educational background (for example, undergraduate or advanced degree backgrounds). With Deloitte's interview prep tool, applicants can also compare their answers with Deloitte's sample answers to identify areas for improvement.
Some sample case questions include:
How would you implement an application across a government agency (for example, Enterprise Resource Management tools) and how would it likely impact the agency's employees?
Propose a new architectural plan and discuss how you'd go about analyzing the current systems and interviewing stakeholders.
Develop an application to transmit personalized safety messages to drivers to encourage safe driving in order to reduce accidents, lower fuel costs, and optimize delivery schedules.
What Do the Deloitte Behavioral Interviews Look Like?
Deloitte asks behavioral questions throughout the interview process – from recruiter interviews through second round interviews with principals and partners. Deloitte interviewers often allocate 20 to 30 minutes in their rounds for the behavioral interview.
The behavioral interview is designed to assess if the candidate is the right "fit" for the company and its culture, as most of its work will require the candidates to work cohesively as part of the team. The behavioral interview is an opportunity for the candidate to demonstrate their "softer" skillsets and provides an opportunity for them to understand more about Deloitte and its values and culture.               
Pro Tip! Answer the behavioral interview by sharing compelling stories! Tell stories from your personal experience and the impact you drove. We suggest you use the A STAR(E) structure to help you tell a more compelling story.
A STAR(E) stands for:
A – Answer – Start with a 1-sentence answer to the interviewer's question.
S – Situation – Describe the situation. When and where did the events in the story happen? Who was involved?
T – Tension – What was the conflict?
A – Action – What actions did you take to resolve the tension?
R – Result – What were the results of your action?
(E) – Effect – What did you learn from the situation and the events that followed it? However, this is optional as it may not be essential in every story.
Deloitte Government & Public Service asks more leadership-related questions during their behavioral interviews, so be sure to have some answers prepared. Common questions include:
Tell me about a time when you found it difficult to work with someone.
Tell me about a time you faced a difficult employee.
Have you led a team? Tell me about that experience.
Describe a time when you had to use ethics to handle a difficult situation in the workplace.
What is your leadership style?
3 Tips For Passing The Deloitte Government & Public Services Interviews
1. Practice Cases with a Case Partner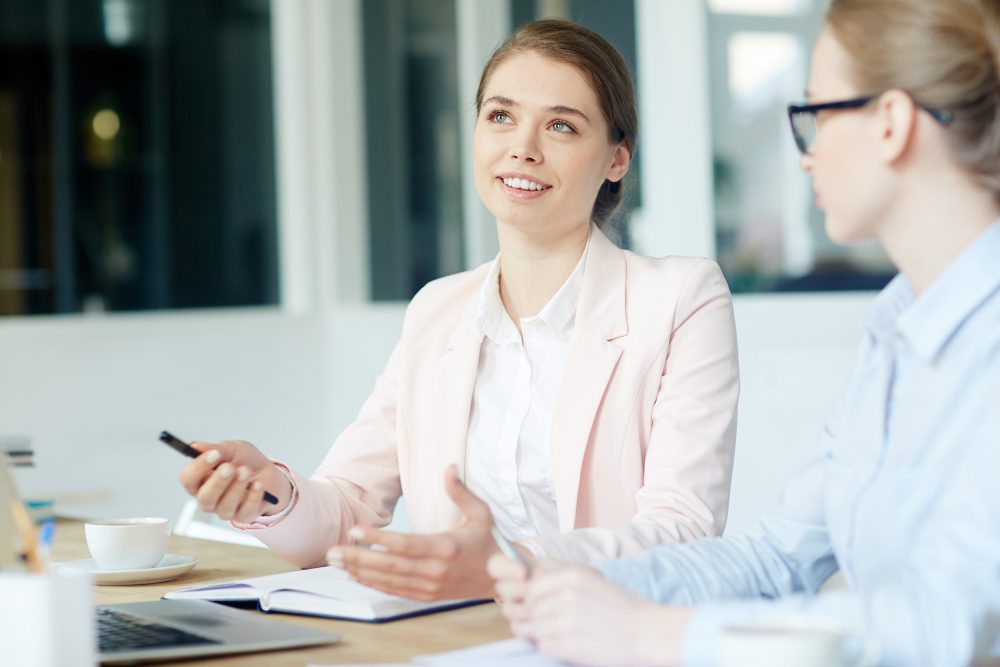 Leverage the tips and the tools provided in this post to improve your ability to work through case studies. Casing does not come naturally to most people, so practice answering different case study examples with a case prep partner so you can improve.
2. Be Structured and Consistent
Deloitte requires candidates to go through 3 rounds of interviews, which can be stressful. Developing a consistent approach to answering the behavioral interview and case interviews (for example, the A STAR(E) structure and the 4-step case interview approach), will help keep your answers concise and impactful.
3. Be Intellectually Curious
Demonstrate your interest in Deloitte Government & Public Sector's work and the impact you want to deliver through your answers and questions throughout the interview. Ask questions that will help you get to the second- or third-order insights and "so-what" to show the interviewer that you are interested to know more and learn more about the industry or client.
 – – – – –
In this article, we've covered:
An overview of Deloitte's Government & Public Services practice.
The type of work they do and the skillsets they look for.
The Deloitte Government & Public Services interview structure.
Tips and common questions from Deloitte's Government & Public Services case and behavioral interviews.
If you have more questions about the Deloitte Federal case interview, leave them in the comments below. One of My Consulting Offer's case coaches will answer them.
Other people prepping for Deloitte Public Services interviews found the following pages helpful:
Help with Case Study Interview Prep
Thanks for turning to My Consulting Offer for advice on the Deloitte Federal case interview. My Consulting Offer has helped almost 85% of the people we've worked with to get a job in management consulting. We want you to be successful in your consulting interviews too. For example, here is how Jon was able to get his offer from Deloitte.
[EXCLUSIVE FREE TRAINING]
Nail the case & fit interview with strategies from former MBB Interviewers that have helped 89.6% of our clients pass the case interview.